December 23rd, 2016
Photo Editing & Retouching for Photographers; Let's Tell You the Difference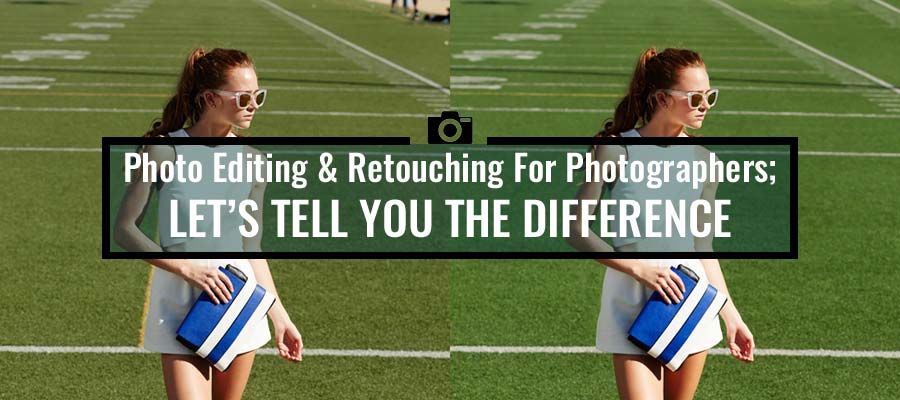 We recently had a prospect client, a photographer, contact us and ask if we would "retouch" all of the images that his photo studio sends us as part of post processing. Upon asking him to explain what he meant by retouching, the response was "You know; the process where you touch up the photographs or images? There is someone who is ready to deliver around 800-1200 "retouched" images real quickly and that too at competitive prizes."
This was not the first time we were asked this question. Several property photographers, product photographers, wedding photographers, fashion photographers and many more, have such queries. We have been delivering photo editing services for photographers since more than two decades now, and it took no time for our team to realize that this is certainly a situation where symbolism can lead to setting expectations that are unrealistic.
No doubts, that "editing" and "retouching" are the terms that are widely used in the photography world. But what needs to be understood and realized is that both of them mean different things and activities that are pole apart. Photographers at times use them meaning the same thing, which in reality can be really confusing. So this is an effort to explain what we mean by "image editing" and "image retouching" to share a better understanding of what the terms "can" mean. The reason for using "can" is that it can vary from photographer to photographer. This will also give clarity to others, to know what questions to ask and to understand what they would receive from their best professional photo retouching service provider.
As one of the leading providers of outsourced Photo retouching services for photographers, to start with, we will explain editing
1. Photo editing or image editing
We edit every single photo that we receive from our client. To explain it further, we correct the lighting/exposure and color temperature, crop the image if need be. Also our professional photo editing experts add their "signature" touches to the image. Below is an unedited image versus an edited image.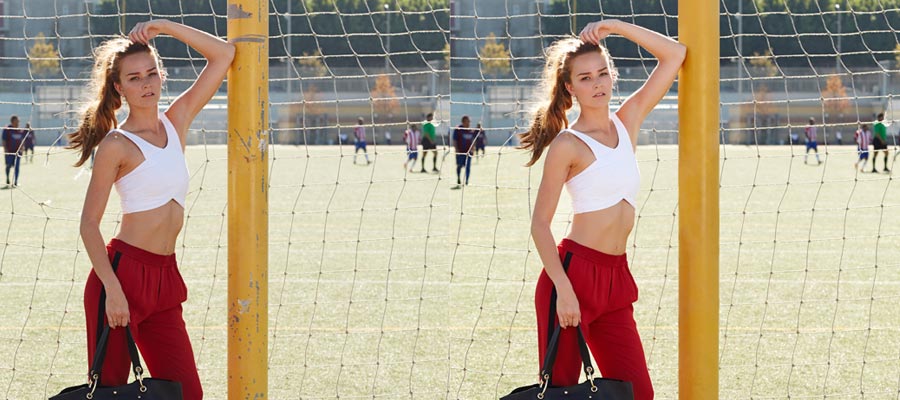 Editing a picture or a photo as we say, may take as little as few seconds to few minutes. It all depends on the effect that you desire to give to that particular image. A few seconds here and there might not seem a lot of time, but when it is spread across the humongous task of editing 800-1200 photos, it culminates to hours and hours of work.
2. Additional editing credit – culling
Our professional photo editing experts incept the process by culling the images, which means, they go through all of the pictures to determine which all can be delivered as requested. There are images that needs culling, and cannot be edited, due to reasons like someone stepped in front of the camera, closed eyes and so on. There are chances that providers of photo editing services for photographers, those who claim to be cheap and quick, do not start with culling of images, & as a professional photographer, you have to sift through all of the pictures on your own. It is also possible with them, that if you are not culling the images, they probably are not editing those images.
3. Photo retouching or image retouching – basic
There are pictures for which simple editing tricks do not work. And this is where our art of retouching takes a jump start. This means spending a minimum of 10 minutes of work on every image for removing blemishes, brightening teeth, smoothening the skin and even working on removing unsightly wires and so on.
4. Photo retouching or image retouching – extensive
We usually are fond of getting into extensive retouching for our clients, spread across 51 countries across the globe. This includes activities of removing a person from an image, compositing several images together, completely changing the background of an image and a lot more. Our professionals get that chance to portray their photo editing expertise and edge over others, upon taking up extensive image retouching tasks. Though charges for such assignments are a bit towards higher end, the results are captivating. Extensive retouching of images is very time consuming and can in some cases limit the amount of clients that we can work with. But it has been our practice to deliver quality over quantity – always.
Conclusion:
When it comes to post production process of images of pictures; the definition of "editing" and "retouching" mean different things for different photographers. It is important to know and understand what your outsourced photo editing and retouching service provider will be delivering to you. Hopefully, this would have given an insight about where to start from. If you have any questions about this topic, please leave them in the comments section!