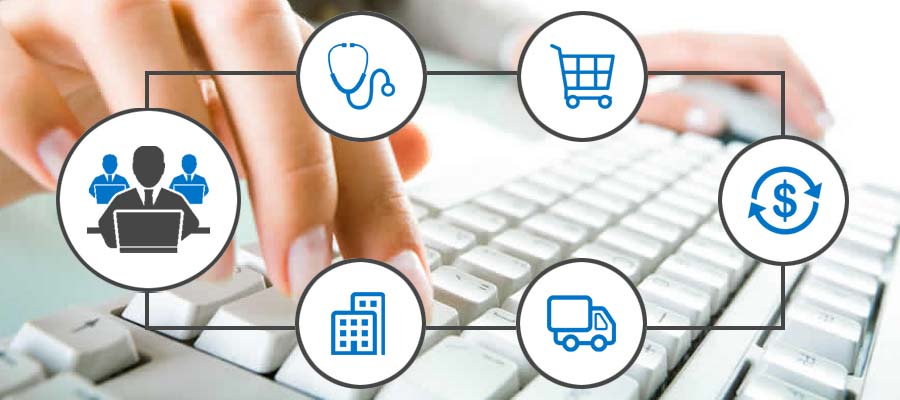 Increasing customer and market demands have compelled companies and organizations to offshore their back office activities to outsourced service providers. One more reason why people are inclined towards outsourcing is that they do not need to set up in-house teams and establish infrastructure for these activities, as back office activities clubbed with data entry, data processing, data mining and many more are provided by these data entry experts, at a very low cost.
These so very reputed outsourced service providers not only provide timely services but are very rigid about the accuracy that they committed and deliver. Today several businesses from Banking and Finance – BFSI, Real Estate, Transportation and Logistics, Management and Consulting, Retail & eCommerce, Education, ITES, Research, Marketing & Advertising, Travel & Hospitality industry rely on their data management needs to these service providers.
These data entry service providers use modern software, tools and technologies, which makes them capable of managing high volumes of data. Experienced and expert employees are an added advantage of partnering these service providers. These it seems are the "talisman" for them to mitigate errors and also have faster turnaround times.
Now that we have learnt who these outsourced data management service providers are, and how they work; it's time to check out what all data entry services do they offer to afore mentioned industries. Have they evolved from delivering mere hard copy data entry services or not? Enlisted are various types of data entry services they provide to their clients across the globe.
1. Healthcare – Accuracy and efficiency are the key while working with healthcare industry, because medical data entry and data management services including creation and maintenance of patient records, data entry and documentation of medical insurance billing forms, needs that eye for detail. The slightest of mistake may cost someone his/her life or big fortune. These services providers have experts on board who understand your business data management needs better than you.
2. Retail and eCommerce – The need of the hour for online stores Magento, Yahoo Store, X-Cart, osCommerce, Zen Cart, 3dCart, Shopify, Volusion, etc. is a comprehensive eCommerce solution starting from product data entry to catalog processing clubbed with image processing. It also should take care of bulk product upload, and this is what these outsourced data entry service providers deliver the best.
3. Banking and Financial – Increasing labor cost and the need of accuracy have compelled Banks to Turn to Outsourcing Expertise and Experience to "Run the Bank". Equipped with professionals with experience of more than two decades, these data entry service providers do data entry of checks, account opening forms, pay slips and several other financial documents and digitize records. This assistance gives banks and financial institutions the levy to go ahead and handle their finances, the core business.
4. Transportation and logistics – Data entry service providers firmly believe in the fact that Right Product – Right Quantity – Right Condition – Right Place – Right Time – Right Customer – Right Price is what transportation and logistics is all about. Data entry of airway bills, bills of landing, cargo manifests, certificate of origin and COD's, commercial invoices and courtier reports, customer satisfaction survey forms, delivery notes and receipts, export folders and freight bills and much more is what is been handled by these third party service providers. With clients demanding better and faster logistics and customized services in form of full transparency to their orders and inventory, data entry that is done efficiently and accurately, becomes more than important.
5. Real estate – Residential and commercial evaluations, creation of new client databases, customer detail consolidation, management of property and legal documents and so much more, is managed by these offshore data entry service providers. Now you focus on your core business, while they take care of the information, data here, for you.
Industries submitting big time to digitization to survive and thrive, the demand for data entry is growing immensely. Business owners, entrepreneurs and companies; finding it difficult to maintain and manage their physical records, can get in touch with these data processing service providers to avail the best and efficient data entry services for their business.